Over 69 years of milk processing experience in Greece
Leading dairy & fresh juices producer & distributor in Greece
5 state-of-art production facilities (4 in Greece & 1 in Bulgaria)
2 milk collection stations sourcing 25% of Greece's annual milk production
Visiting 29.500 outlets
99% Consumers' Brand Awareness in Greece
Our History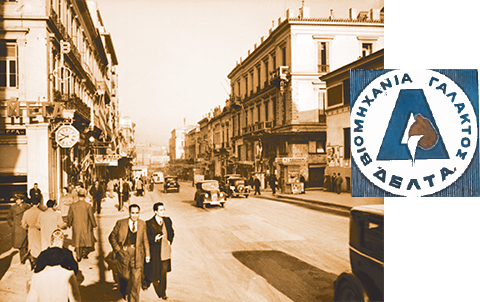 1952:
DELTA is founded by Aristidis Daskalopoulos, a family business in the industry of production and distribution of dairy products. The company begins its operation with 20 employees and owns 10 vehicles for delivering milk and yogurt.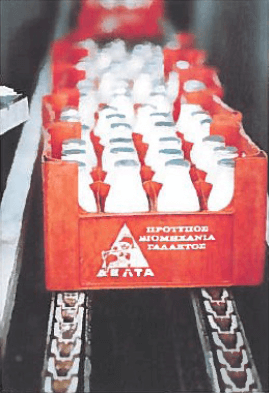 1965:
DELTA launches the first milk sold in a plastic bottle.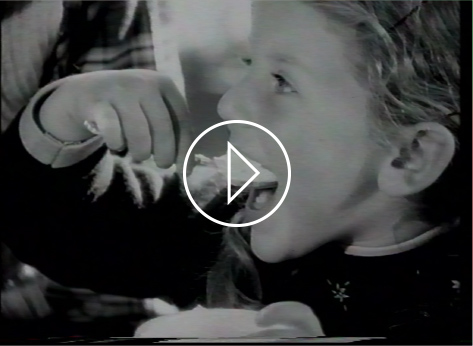 1970:
DELTA presents its first TV commercial about yogurt.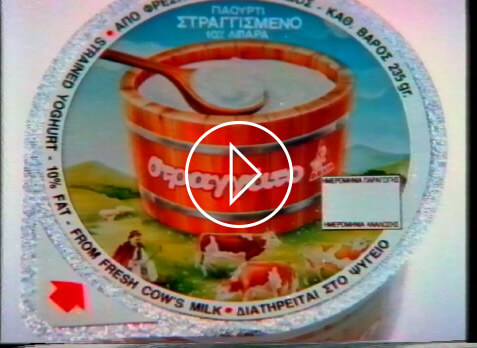 1980:
Throughout the 80's, more and more milk and grocery stores become small neighborhood DELTA stores.
DELTA earns 1st place in the production and sale of ice cream in Greece and continues its rising course in the milk and yogurt product categories.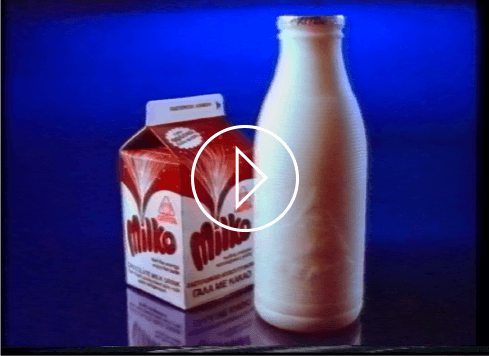 1986:
DELTA airs its first TV commercial about DELTA fresh milk.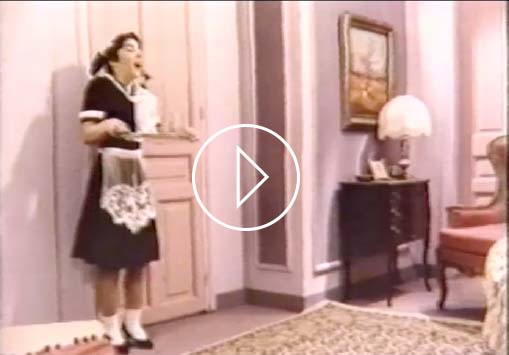 1987:
DELTA pioneers
with the launch of FRESH PACK®
for DELTA Fresh Milk.
At the same time, it is the first Greek company to apply milk homogenization thereby improving significantly the final product. A new era for Fresh Milk begins!
1989:
Milcafe
MILCAFE was launched in 1989 as the first ready-to-drink coffee beverage in Greece! Milcafe is a unique tasty combination of instant coffee and semi-skimmed milk that is still sold on the market up to this day.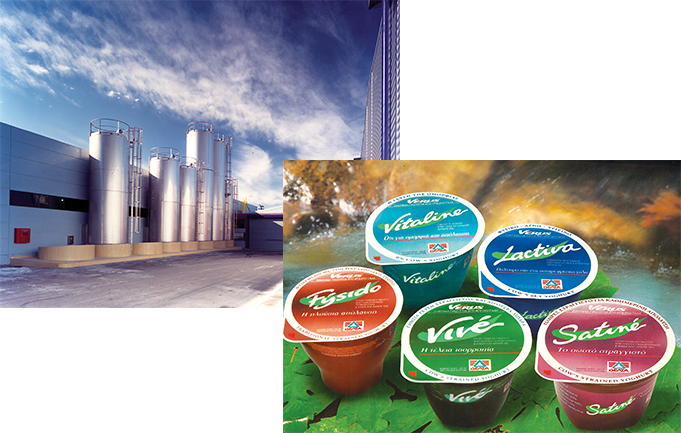 1993:
DELTA makes a powerful entrance to the yogurt industry
by inaugurating a new state-of-the-art yogurt production plant in the area of Aghios Stefanos, Attica.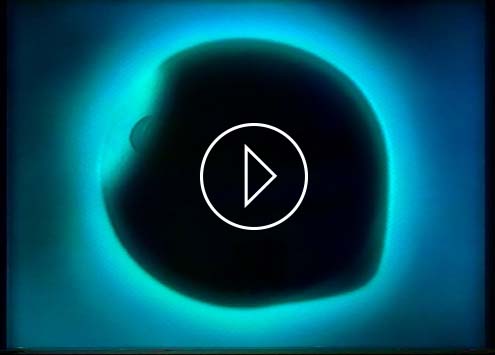 1995:
Delta launches the strain yoghurt Delta Complet
a driving leverage for the company in the yoghurt market.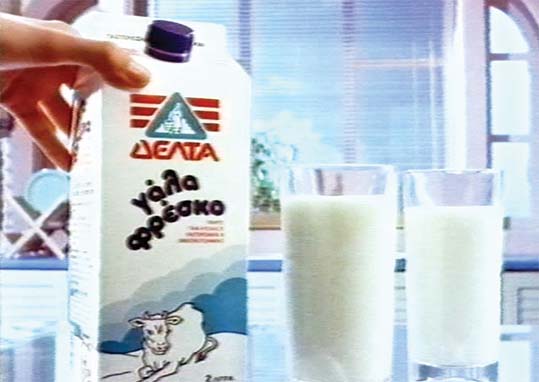 1997:
DELTA relaunches DELTA Fresh Milk, featuring a lid on the product's paper carton.
The company's distribution network for Fresh Milk grows and extends all over Greece.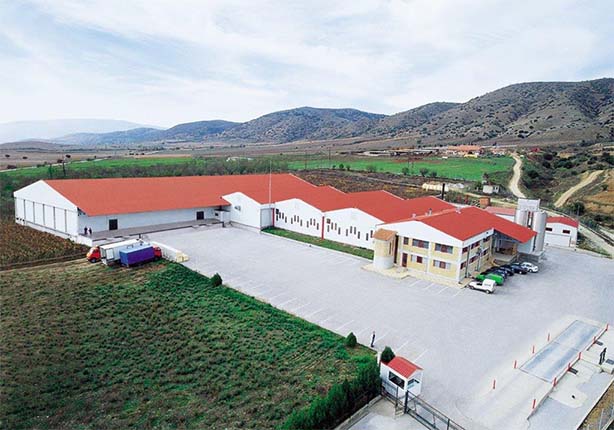 1997:
DELTA acquires VIGLA OLYMPOU, a cheese production company.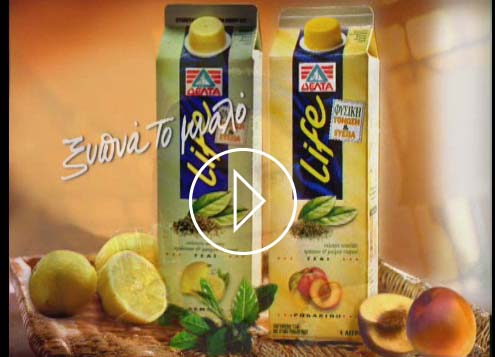 1998:
DELTA launches Life TSAI,
the first ready-to-drink drink refrigerated tea in the market of Greece.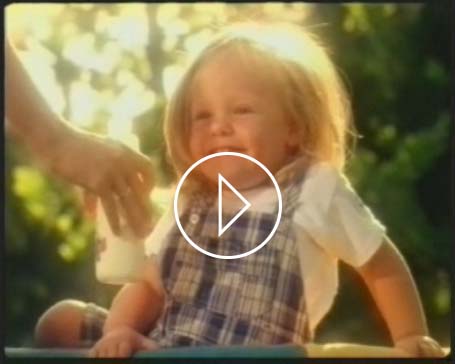 1999:
Αdvance Fresh
DELTA introduces DELTA Advance, the first Fresh Infant Milk in the Greek market. DELTA Advance is an innovative product that sets new standards in infant nutrition, being the first fresh milk especially developed for children older than 12 months.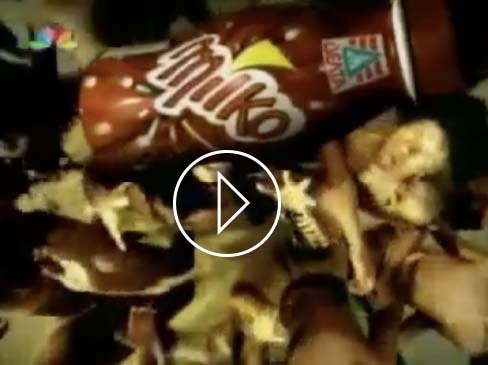 2001:
Milko becomes available also in a new original bottle.
Milko becomes a favorite brand for young people of all ages.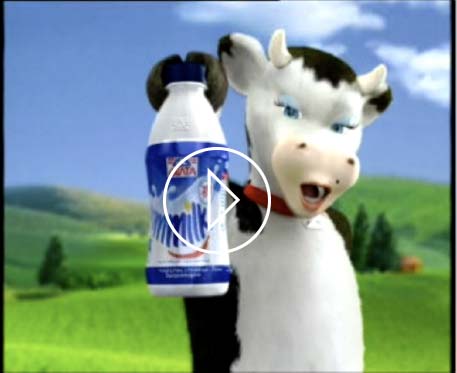 2002:
DELTA mmmilk
DELTA becomes an innovator in the category of Ultra-Pasteurized Milk. By using infusion technology, DELTA creates ultra-pasteurized milk with superior taste. It didn't take long for this milk to reach the status of consumer favorite, all because of its great taste
– not to mention its unique bottle shape.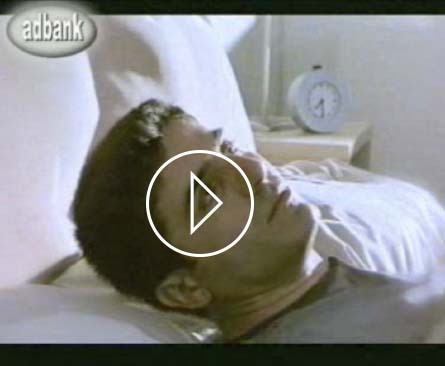 2002:
Natural
DELTA launches the first cow yogurt with creamy texture, a unique combination of great taste and cream smoothness.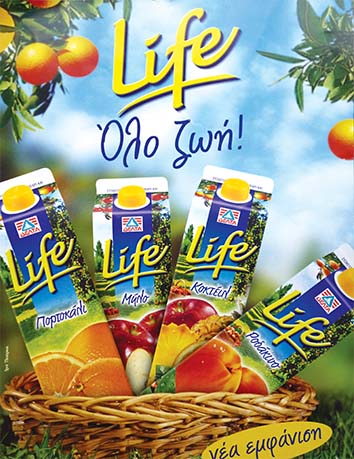 2003:
DELTA launches Life Kalimera,
followed by a relaunch of the entire series of Life products.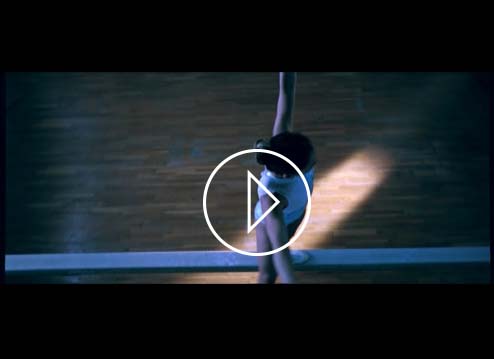 2004:
DELTA becomes a Grand National Sponsor
in the categories of Milk and Ice Cream at the ATHENS 2004 Olympic Games.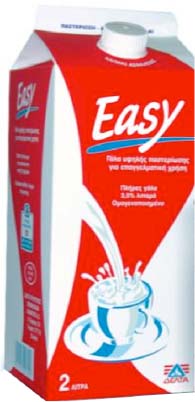 2004:
DELTA Easy
DELTA introduces the first Ultra-Pasteurized milk especially designed for professional use.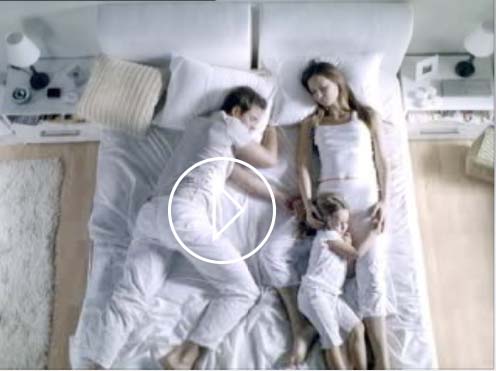 2006:
DELTA Fresh Milk changes its packaging.
The new DELTA Fresh Box comes with the following features:
• Bigger safety lid for easier opening
• A unique 5th side for easier grasping and use
• Structure of multiple layers for better protection from sunlight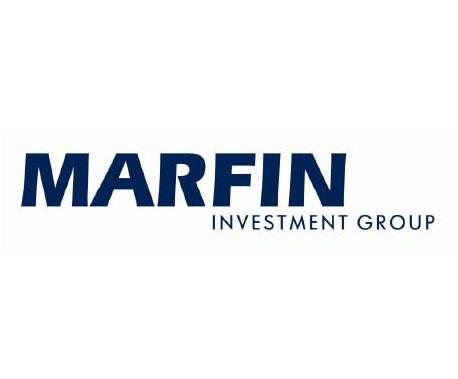 2007:
DELTA, now a member of Vivartia Group, enters the MIG Group of Companies.
MIG becomes the principal shareholder of Vivartia.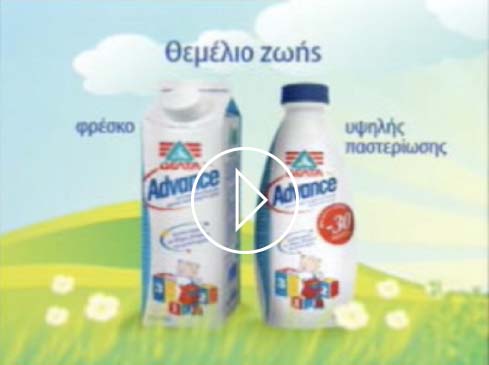 2008:
Delta Advance.
DELTA launches Delta Advance high heat treatment kids milk in a bottle of 1 liter, one more innovation of the company.

2009:
DELTA develops DELTA
Advance with 80% less lactose,
an innovative and even more digestible product, free of added sugar and suitable for children with lactose intolerance.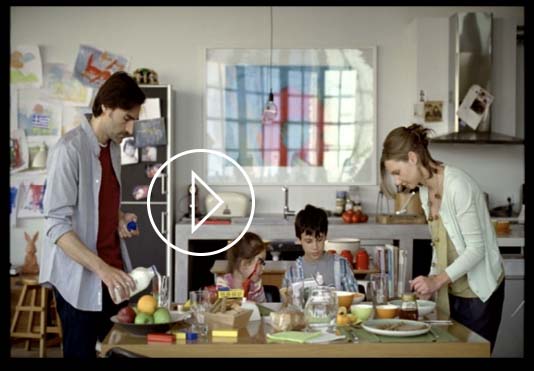 2011:
Small Family Farms
DELTA makes a dynamic entrance to the market of Fresh Milk in transparent bottles, this time by developing the brand of "Small Family Farms":
Fresh milk collected daily from small Greek farms.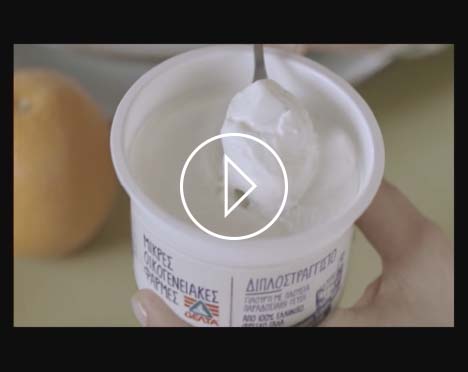 2012:
DELTA expands the brand of Small Family Farms to the category of strained yogurt,
launching the first double-strained yogurt with rich traditional taste and made with 100% Greek fresh milk from small family farms.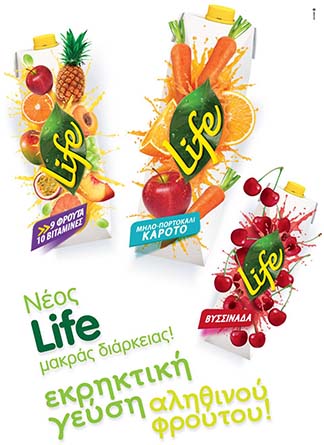 2012:
DELTA enters the market of long-life fruit juices through the vehicle of the LIFE brand.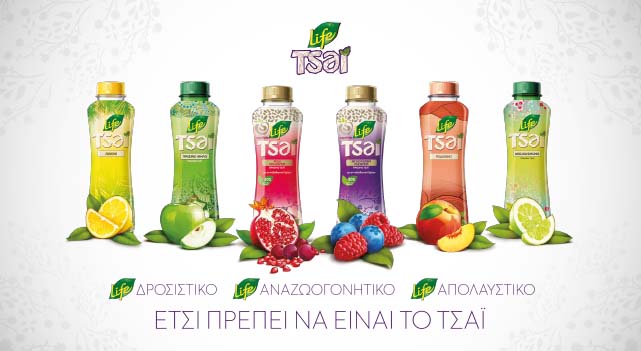 2014:
Life Tsai
The series upgrades its visuals and adds 2 new unique taste combinations with superfruits and 50% less sugar.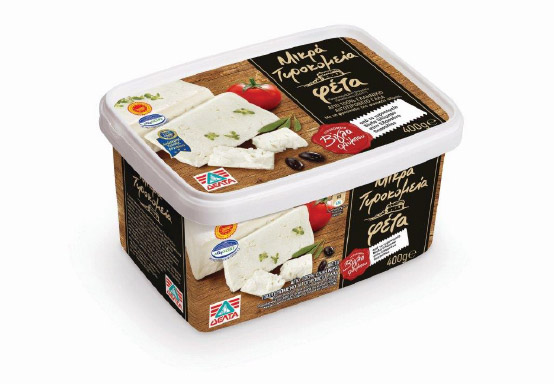 2014:
"Small Cheese Dairies"
DELTA relaunches its line of cheese dairy products with authentic Greek tastes.

2015:
DELTA launches Vibe by Life,
an energy juice drink with fruit juice, natural caffeine and vitamins.

2015:
Life tsai
DELTA launches the product series of Life Tsai 0% sugar.

2015:
DELTA launches Flocafe Ice.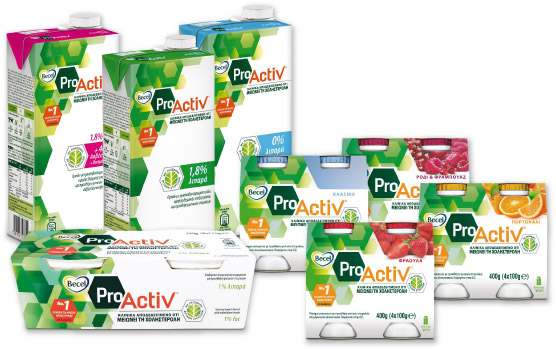 2016:
DELTA begins its collaboration with ELAIS-Unilever
for producing and trading BECEL Proactiv dairy products.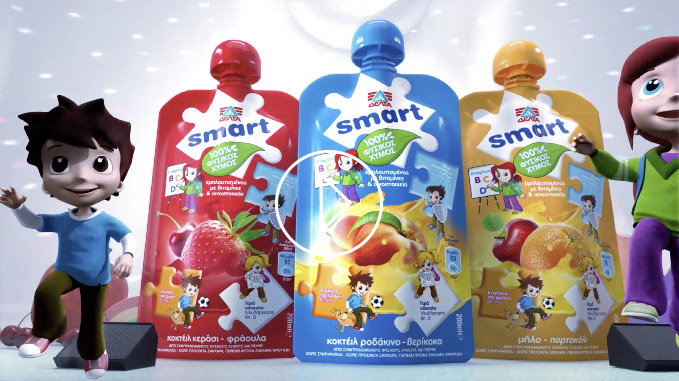 2016:
Delta Smart Fruit Juices

DELTA introduces DELTA Smart, the new 100% natural fruit juices that will become children's best friends. These products feature:
· 100% natural juice
· No added sugar
· Manufactured solely with natural fruit sugar
· Fortified with vitamins and trace minerals
· Original and innovative packaging
1965:
DELTA is relocated to its current facilities in Tavros and builds the unit for pasteurizing milk in plastic bottles, which, at the time, amounts to one of the biggest investments in Greece. DELTA lays the groundwork for the development of the Greek animal farming industry by organizing programs for the education and assistance of Greek animal farmers.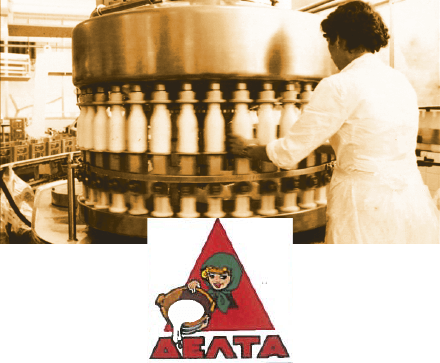 1967:
DELTA begins producing ice creams, introducing cocoa and vanilla popsicle sticks, which were followed by Floreal ice cream.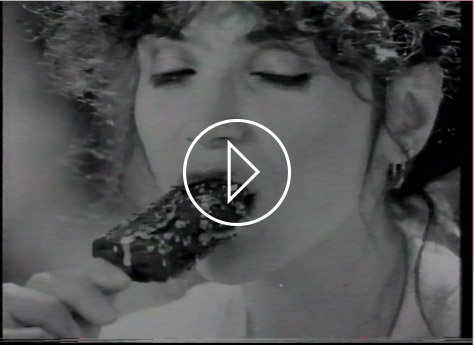 1979:
DELTA earns the leading share in the milk distribution market of Attica.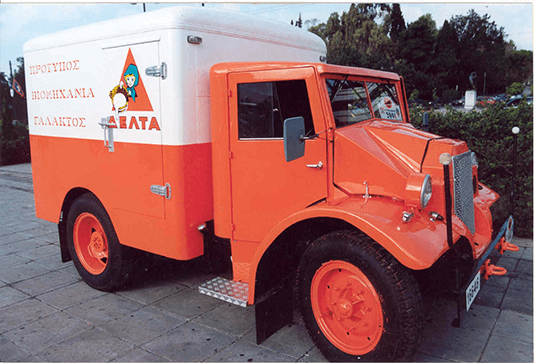 1986:
DELTA launches Milko.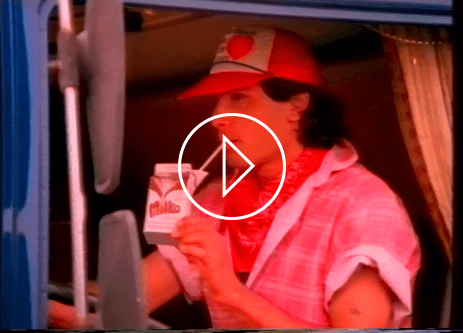 1986:
DELTA's print commercial
in the Greek financial magazine "INDUSTRIAL JOURNAL".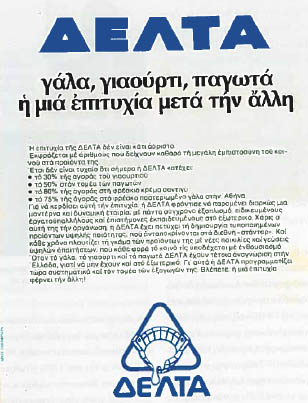 1988:
DELTA launches its new fresh milk,
DELTA Light and presents
its new brand logo to the public.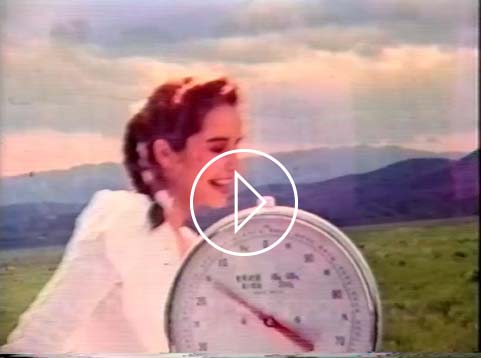 1989:
Life
DELTA launches Life, the first short-life refrigerated fruit juice, and establishes a new innovative category in the industry of packaged fruit juices.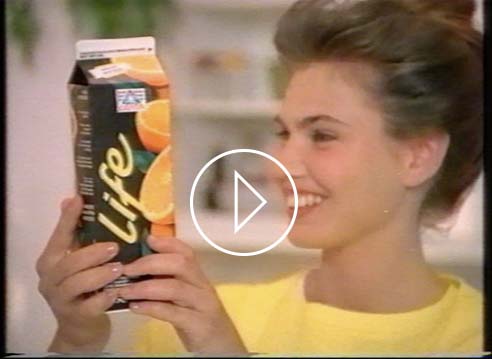 1994:
DELTA launches the new 0% Vitaline yogurt.
DELTA enters into a strategic alliance with Danone, one of the largest companies in the worldwide industry of fresh dairy products.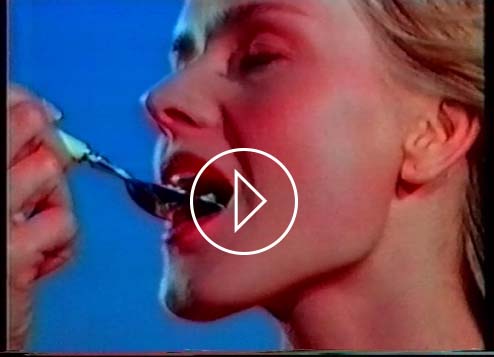 1995:
DELTA inaugurates its new ultramodern and fully automated milk and juice production plant in Tavros.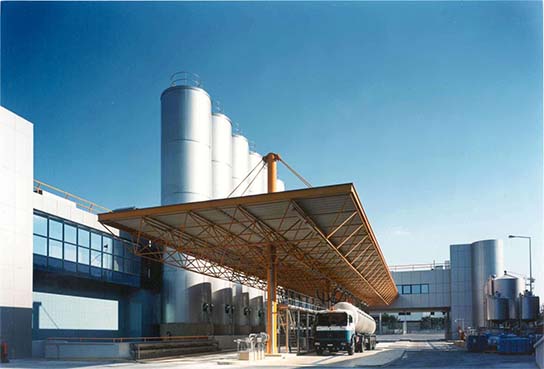 1997:
Vitaline
DELTA launches the first line of yogurts with pieces of fruits and cereals to the Greek market.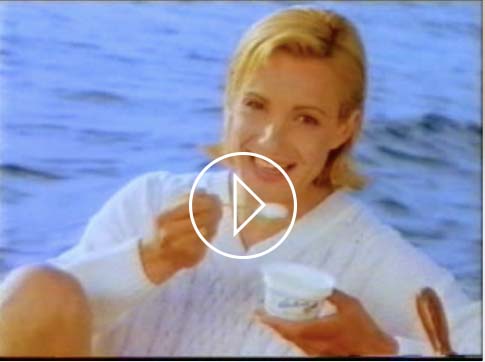 1998:
Relaunch of Milko & launch of Milko Free in carton packaging
that features a new brand logo.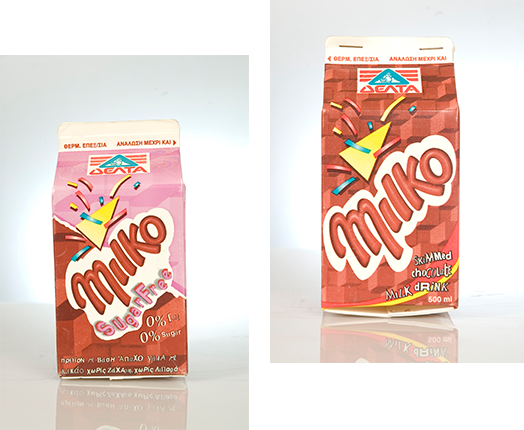 1998:
Life Carrot
Life Carrot juice is a new innovative product addition to DELTA's Life juices, which reaches to the status of consumer favorite among the other Life products.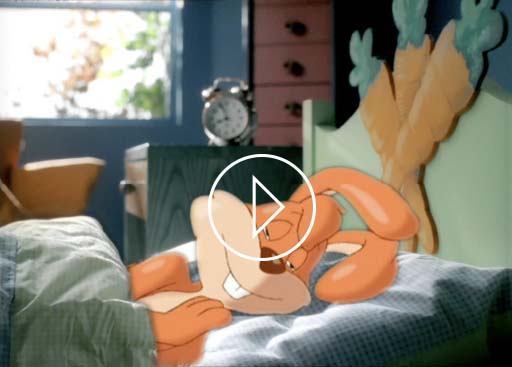 2001:
DELTA relaunches DELTA Fresh Milk.
The company adds DELTA Agelados (cow milk yogurt) to its series of products.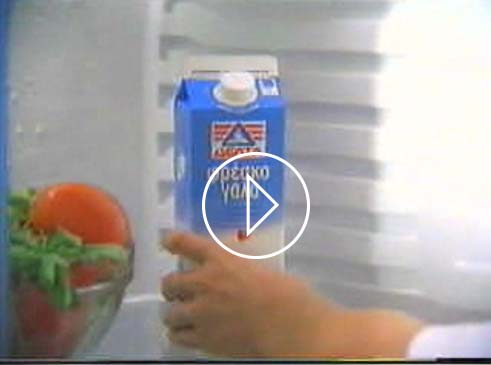 2001:
Infant nutrition is ushered in a new era spearheaded by DELTA.
DELTA Advance is the first yogurt product especially designed for infants aged 6 months and older. Following persistent efforts by DELTA, the pediatric community and Greek mothers become educated in new and contemporary nutritional facts.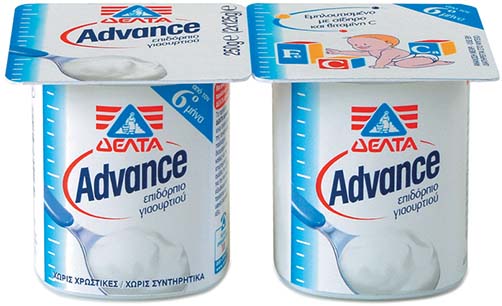 2002:
DELTA introduces
the first feta cheese packaged with brine.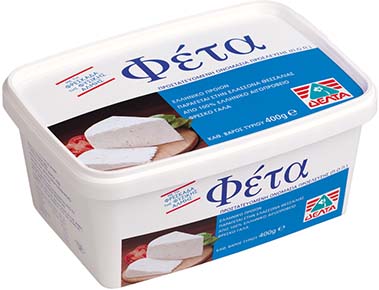 2003:
DELTA expands its operations to Northern Greece,
inaugurating its new model Milk Plant in Sindos,Thessaloniki, which is a 25 million euro investment for the company.
At the same time, DELTA lays new foundations for the distribution of its products to Northern Greece.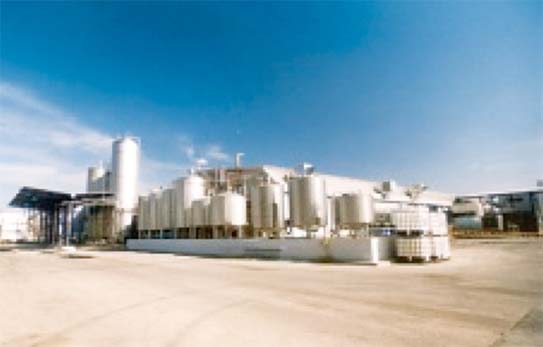 2003:
DELTA inaugurates the molecular biology laboratory
in its facilities at Aghios Stefanos, proving the focus of the company on scientifically supporting its actions and activities.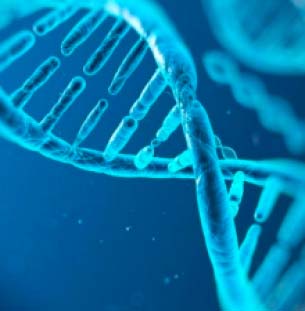 2004:
DELTA plus
DELTA launches its fortified fresh milk with 40% more calcium, the first product of its kind in the Greek market.

2005:
DELTA DAILY

DELTA introduces DAILY, a new series of functional dairy products, customized to cover individual adult nutritional needs.
· DELTA Daily -70% less lactose
· DELTA Daily +40% calcium
· DELTA Daily 0% +A&D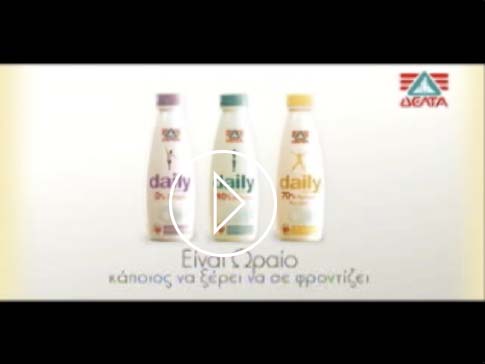 2006:
DELTA acquires from Nestle
the only Greek plant for the production of condensed milk, situated at Plati, Imathia, and also acquires the historical brand of "Vlahas". At the same time, Nestle attains DELTA ice creams.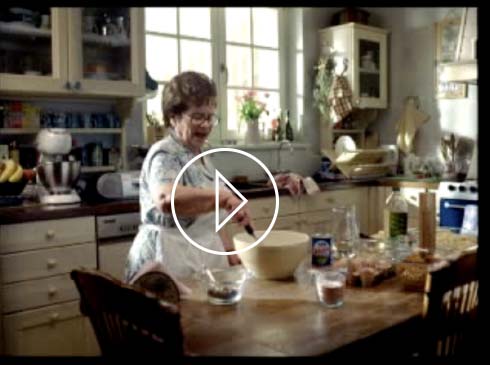 2008:
DELTA launches mmmilk Oikogeneiako
By making a large investment in its Northern Greece plant at Sindos, DELTA launches DELTA mmmilk Oikogeneiako and enters the category of Ultra-Pasteurized Milk in carton packaging.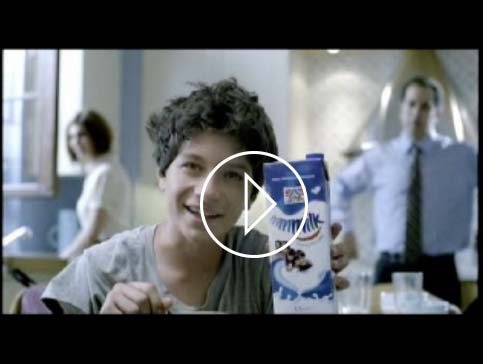 2009:
DELTA Advance
is relaunched with a new brand logo and advertising campaign.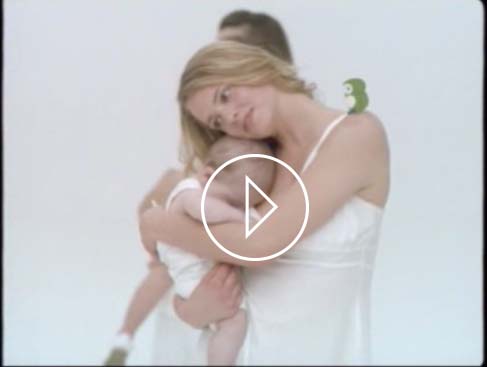 2010:
DELTA Advance expands its product line with the addition of the condensed milk DELTA Advance 12+ months.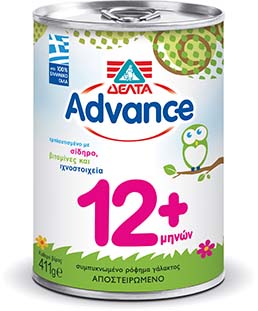 2011:
Life Tsai
DELTA introduces an innovative product in the market of ready-to-drink tea. Life Tsai is the only ready to drink tea produced in Greece, rich in fruit juice and distributed in an original and ultramodern package.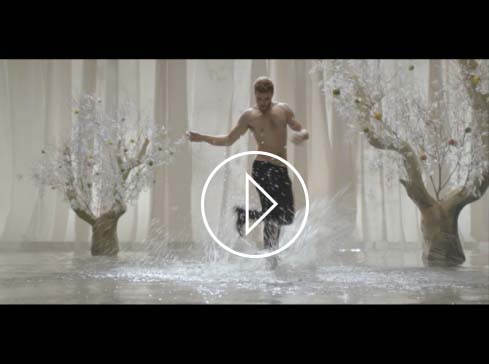 2012:
DELTA once again breaks new ground by introducing new innovative line of products:
Life 100% squeezed refrigerated fruit juices that come in an original transparent bottle.
2013:
DELTA Smart
DELTA launches the product series of DELTA Smart, featuring unique customized and fortified products for pre-school children.
2014:
DELTA
DELTA launches the authentic Greek strained yogurt of DeLTa for the first time outside Greece.
2014:
DELTA Smart Milk cake
Refrigerated cakes are added to the product series of DELTA Smart.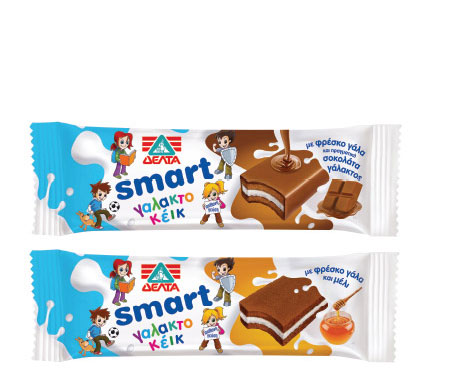 2015:
Life Ambient
DELTA relaunches the entire series of products.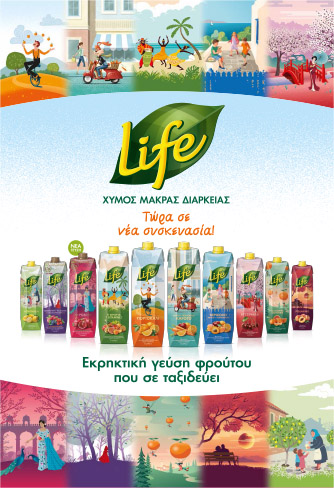 2015:
Life Easy
DELTA launches a series of professional products.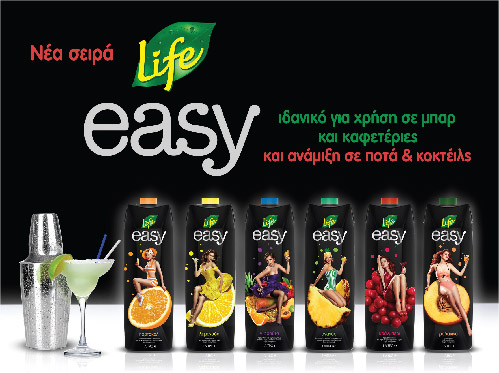 2016:
DELTA launches the new DELTA "To Ageladino Mou" ("My Cow's Milk").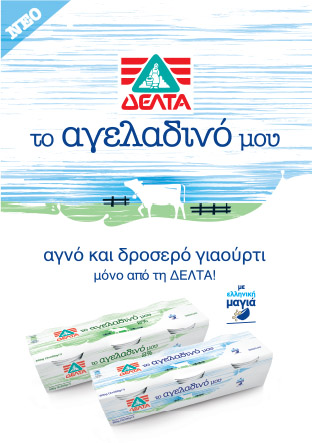 2016:
Milko
DELTA relaunches Milko Fraoula (Strawberry).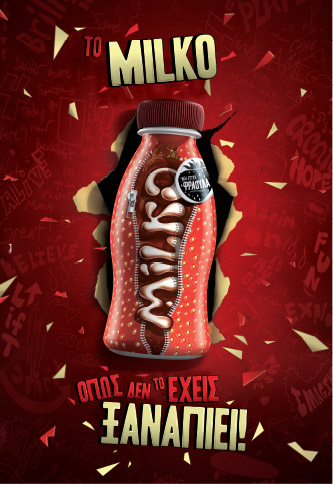 2017:
DELTA effectively expands its activity in the market of dairy products especially designed for professionall use.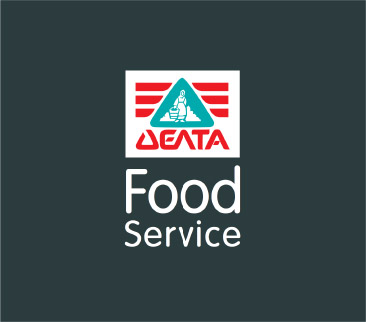 Our Vision
"To offer Greek consumers the ability to grow, live and enjoy higher quality food day after day. To contribute to better living for Greek families. To become global ambassadors for Greek food and diet by offering innovative products of unique quality. To achieve all that, with responsibility towards people, society and the environment. To ensure satisfactory and constantly improving returns for our shareholders, in order to reach a position where we can achieve all the above goals with strength, optimism, insight and permanence."
Infrastructure

4 production units in Greece
1 production unit in Bulgaria
1.728 employees